One thing in magic is that people get hung up on is who created what and that if they thought of it without outside influence, then no one else could have possibly had the same thought.

My Russian Shell Game routine was inspired by a magazine column that Gary Oulette wrote. His ending used stacks of cups as the final loads to a cups and balls routine. In the article he "reserved all manufacturing rights", I'm assuming he did this thinking no one had thought of the idea before.

Recently I was looking for something else and came across Cups and Cups and Cups and balls by Geoffrey Robinson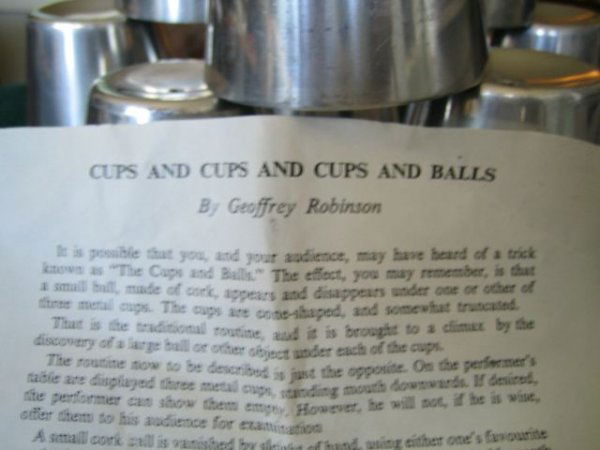 It's the exact same idea as Gary's, but it Gary never had a set made. Geoffrey did and it appears he had to do some problem solving. If you notice the small holes in the top, they are there (I'm assuming) to keep them from sticking together from the suction created if they are too tightly nested.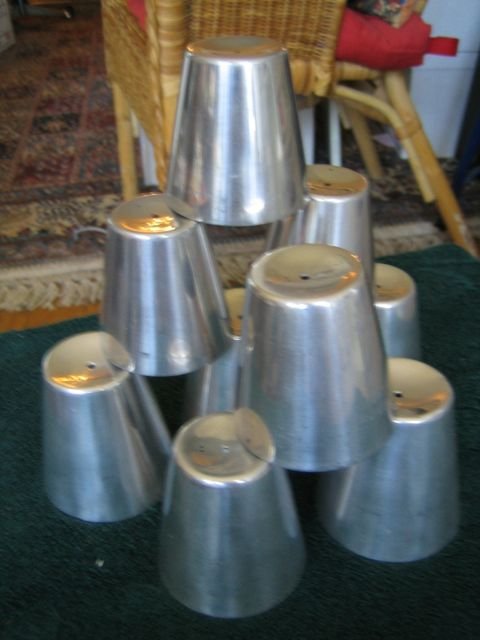 At the end of the day, you can't assume you are the first person to have an idea!