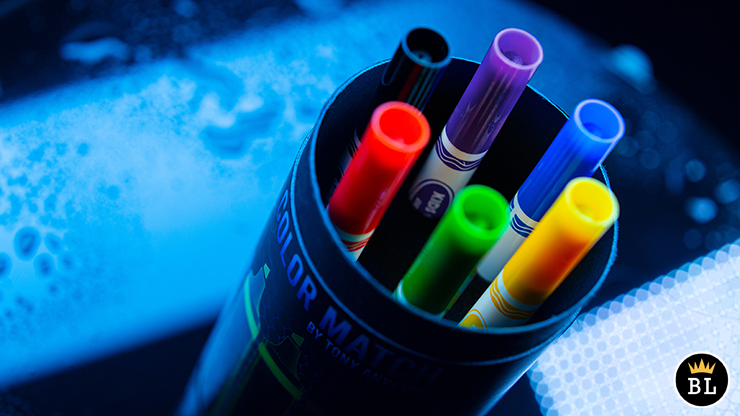 About 9 or 10 months ago I tried out the Anverdi color Match that was put out by Murphy's Magic. I had some thoughts about it, and you can read them here
This week I'm kinda in a pinch, I normally use the Promystic Color Match set, however they were doing something funky and don't want to use them for my current gig. My set is super old and I think it's probably time to just buy a new set.

With me not being able to use the promystic set, I can drop the trick from the show, OR I can give the Anverdi set another try. I'm at a two week gig and have plenty of time to give it more time to figure out how to make the Anverdi Color Match work for me.
The biggest challenge is where to put the pens before and during the routine I think I'm going to have to go with having the pens upside down in the cup on my easel before the trick. Then at the beginning of the trick, I'll set them down on my table. In the time since I initially tried the Anverdi set the first time, I have more table space available to set the pens on.

Hopefully they'll work out…

-Louie